Founded in 2008, Coaching@the Edge is focused on providing coaching services to support leadership and executive development. Coaching services include one on one executive coaching, leading coaching groups, designing and leading coaching based workshops and programs and developing coaching skills and expertise in leaders and aspiring coaches.
Coaching@the Edge is an association of coaches across Canada, providing services in both French and English. All coaches in this association are fully certified Executive Coaches with years of experience in the public and private sectors.
The objective of our coaching activities is to assist clients in achieving long term excellence that is self sustaining and self generating. With this in mind we focus on providing practical interventions that are tailored to the needs of our clients and we specialize in providing tools, models and approaches which enable clients to move quickly from insights, to new actions, to new results.
Introducing Roxanne Cameron, President of Coaching@the Edge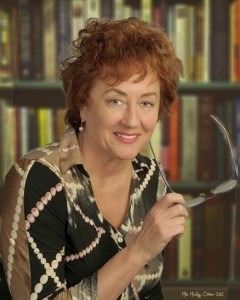 Roxanne is a professional Certified Professional Coach with over 10 years experience coaching executives and leaders from the ADM to EX-1 and minus one levels on a wide range of leadership topics. In this capacity Roxanne has interpreted a battery of psychometric instruments for clients and then designed and delivered coaching programs based on the developmental themes of importance to the individual and their organization.
In addition to one-on-one coaching, Roxanne has led Executive Action Learning/Coaching Groups with participants from a wide range of public sector departments and agencies including: Department of Fisheries & Oceans, Health Canada, Food Inspection Agency, Department of Foreign Affairs & International Trade, Citizenship & Immigration, Canadian International Development Agency and National Defence.
Roxanne led a series of Action Learning groups focused on key executive challenges from 2009 to 2015 for the Association of Professional Executives of the Public Service (APEX).
In 2014-15 Roxanne led several organizational change projects based on coaching models and approaches for teams at Natural Resources Canada, Correctional Services Canada and the Royal College of Physicians and Surgeons.
In 2008 Roxanne designed the curriculum for the Coaching Programs & Services Division at the Canada School of Public Service. These products include:
the Coaching for Breakthrough series focused on applying coaching practices to executive/manager challenges such as giving feedback and handling resistance to change
two workshops on Action Learning or Peer Coaching, focused on preparing executives, learning specialists, facilitators, and coaches to facilitate these groups.
Dedicated to making coaching more accessible Roxanne co-authored Coaching Practices for Managers and led a number of workshops on coaching across Canada based on this publication.
Roxanne is recognized as a leader in the Coaching community and is frequently sought out to take on senior roles in projects involving Action Learning and coaching. Roxanne was chosen to be coach for the EX MBA program at Queen's University. She led Coaching workshops for Executives and Action Learning Groups for the University of Ottawa in 2013 and won a competitive process to lead Action Learning groups and provide coaching services to executives and managers for an international project sponsored by CIDA.
Roxanne is also very active in supporting the training of coaches. She has served as a coach mentor and appears frequently on coaching panels.
Roxanne holds two professional coaching certifications issued by New Ventures West in San Francisco and the International Coach Federation. Her educational background includes a M.A. (English, Carleton University); BA (Psychology and English, Carleton University), a teaching certificate (Province of Ontario), and certification in: Adult Education, the MBTI, 360 By Design (Centre of Creative Leadership), EQI and the creativity tools developed by Dr. Edward de Bono.